West Lothian and Falkirk NCT need new members
BACK
Views

(827)
Falkirk & West Lothian
NCT Branches are your local parent support network, helping you become the parent you want to be
The Falkirk and West Lothian branch of the NCT is URGENTLY seeking new committee members. Please contact us if you are interested in getting involved.
We're a group of local mums and dads dedicated to providing support, information and friendship to new parents and parents-to-be. Whether you're looking for antenatal courses, breastfeeding support or baby and toddler events in Falkirk and West Lothian, we have the answer!
Our branch covers: Linlithgow, Falkirk, Livingston, Bo'ness, Polmont, Grangemouth, Broxburn, Bathgate, Armadale, South Queensferry, Whitburn and Ratho.
Antenatal Courses for our branch are run regularly. Classes give you the chance to make friends with others in the area who are expecting babies around the same time as you, as well a chance to learn about what choices you have in planning your birth and life with your new baby or babies. The NCT also run Refresher Courses for second, third or fourth time around and Early Days Courses for parents with young babies.
Baby and Toddler Emergency Aid Courses are being run in conjunction with the Lowport Centre, Linlithgow
Please CONTACT US if you are interested in joining the team to help organise the next Nearly New Sale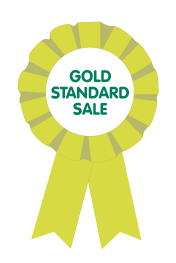 Our Nearly New Sales have been awarded the Gold Standard and are held in the spring and autumn. They are a great place to shop for you and your baby. Stock up on maternity wear; top-quality baby and children's clothes; toys, books and games; as well as equipment, including prams, cots and baby baths, and all at bargain prices. Our sales include a cafe selling home baking and an Exhibitors Area.
Our 'Bumps, Babies and Beyond' group in Broxburn is a great place to socialise, make new friends and enjoy a cuppa. Throughout the year, we run events for parents and the whole family, including our famous Pudding Night, the Cheeky Monkey Tea Party and Ladies Night.

Check the Event search for details for upcoming events – We'd love to see you there!
Falkirk & West Lothian contacts
Breastfeeding Support:
Tel: 0844 243 6129 (Option 7)